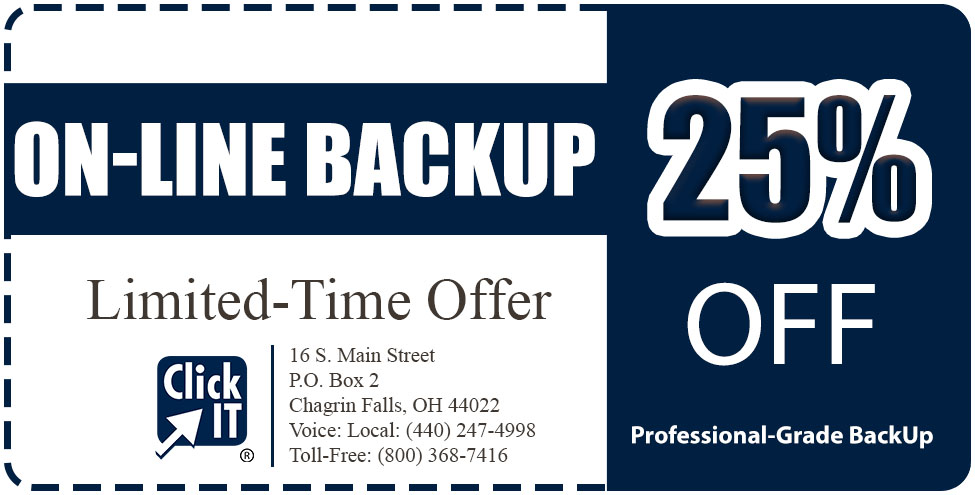 Use the coupon code "25OFF" to receive this limited-time discount from our professional-grade, backup and recovery service. Learn more at https://clickitbackup.com
Your data is an asset that needs to be protected with a reliable backup and recovery solution. Click IT backup assures a secure and reliable recovery system. Our backups protect you with mirrored data centers, data integrity checks, regulatory compliance, etc.
Click IT provides peace-of-mind that your data can be recovered when needed. Our Back-up solution is Scale-able, HIPAA Compliant, Secure, and Redundant. Find out how any size company can now benefit from this "enterprise" level solution.
To order, go to https://marietta.clickitstores.com/product/click-it-online-backup/ or contact us to get your online backup set up. We will also waive any setup costs. This offer is only available to new backup customers.